Wedding planning checklist
Planning a wedding can be an exciting but also overwhelming experience. From choosing a venue and vendors to managing a guest list and budget, there are many factors to consider.
To help make the planning process as smooth and stress-free as possible, here are five tips to keep in mind: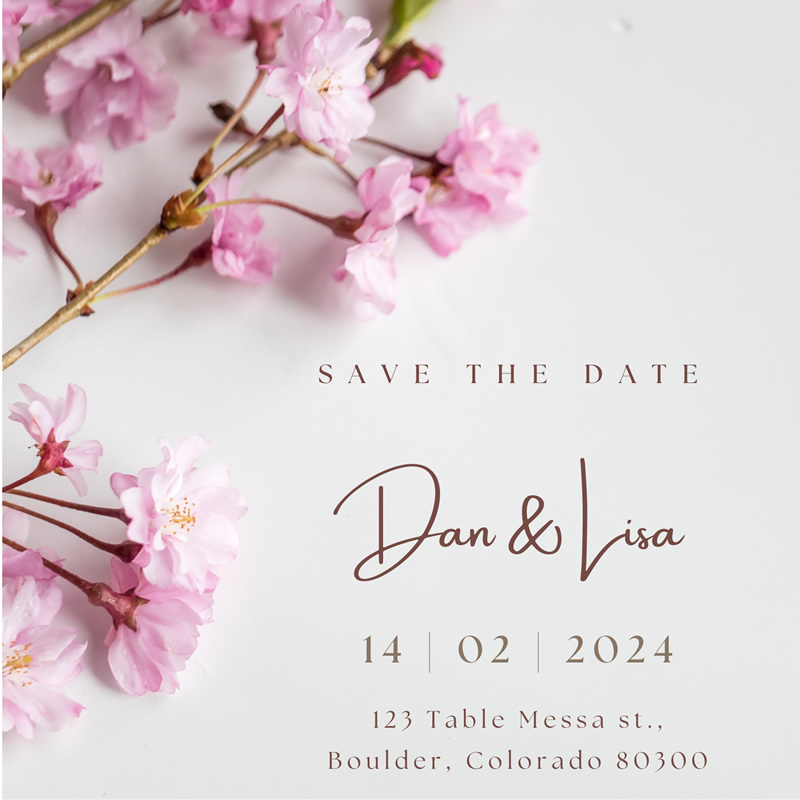 Start planning early: One of the biggest mistakes you can make when planning a wedding is waiting until the last minute to get started. To avoid feeling rushed or overwhelmed, start planning as soon as possible. This will give you plenty of time to research and compare options, as well as make any necessary changes or adjustments.
Set a budget and stick to it: Deciding on a budget is one of the first and most important steps in planning a wedding. Determine how much you can realistically afford to spend and allocate your resources accordingly. This will help you make informed decisions and avoid overspending.
With Save The Date app you can track your expenses easily.
Delegate tasks: Planning a wedding is a team effort, so don't be afraid to delegate tasks to your partner, family, and friends. This will help you spread out the workload and avoid feeling overwhelmed.
Don't sweat the small stuff: While it's important to pay attention to the details, try not to get too caught up in the minutiae. Remember that what matters most is celebrating your love and commitment with your partner.
Don't be afraid to ask for help: If you're feeling overwhelmed, don't hesitate to seek help from a professional event planner or a trusted friend or family member. They can offer valuable advice and support to help you stay on track and avoid feeling stressed.
Here is a list of Wedding vendors you should consider.
Overall, the key to planning a stress-free wedding is to start early, stay organized, and don't be afraid to ask for help. By following these tips, you can enjoy the planning process and look forward to a beautiful and memorable celebration with your partner.
Start planning your wedding with Save The Date app. Create your event for free!
RSVP website report