5 Tips for Planning a Stress-Free Wedding
Wedding planning can be a daunting task, but it doesn't have to be. The key is to start early and stay organized. Here are some tips to help you plan the perfect wedding: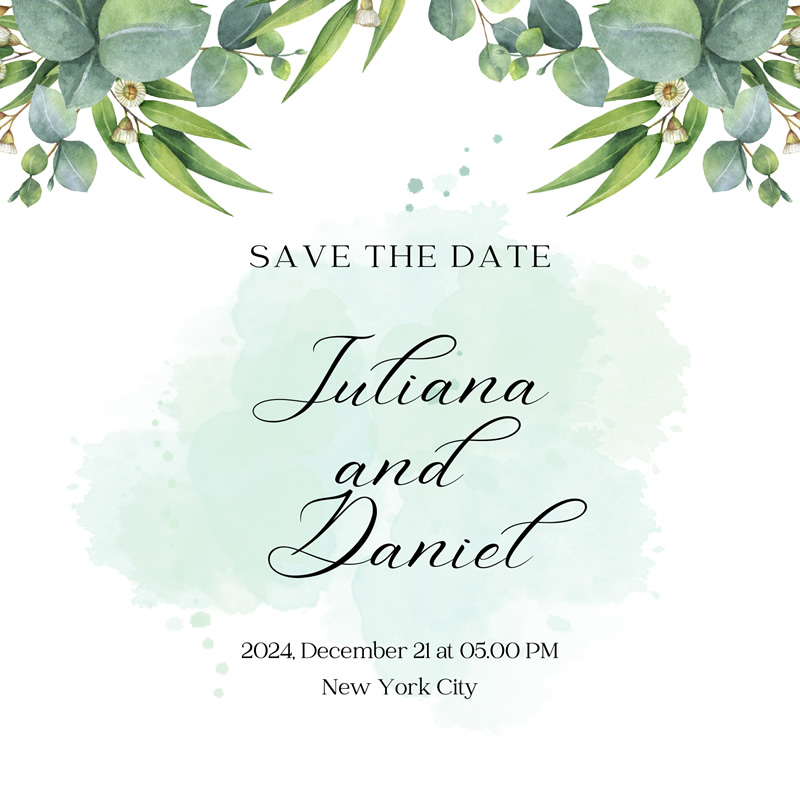 Set a budget: Before you start planning, it's important to know how much money you have to work with. This will help you make decisions about things like the venue, the guest list, and the food.
Choose a date and a venue: Once you have a budget, you can start looking for a date and a venue that fits your vision and your budget. Keep in mind that popular venues and dates can book up quickly, so it's important to start looking early.
Create a guest list: The number of guests you invite will have a big impact on your budget, so it's important to decide on a guest list early on. Consider who you want to invite, and then make a rough estimate of how many people will be able to attend.
Save The Date app you can easly create and manage your guest list and send them Rsvp requests so you will know exactly who is coming to your wedding - Create your event for free!
Choose a theme and a color scheme: A theme and a color scheme can help tie all of the elements of your wedding together, from the invitations to the decorations. Choose something that reflects your personality and the tone you want to set for your big day.
Book vendors: Once you have a date and a venue, you can start booking vendors like a caterer, a photographer, and a DJ. Be sure to read reviews and ask for references before making any decisions. Click here for more information about Wedding vendors you should consider
Plan the details: As the big day approaches, you'll need to plan out all of the little details, like the music, the flowers, and the seating arrangement. This is where having a good planner or organizer can come in handy.
With these tips, you can plan the perfect wedding and enjoy your special day without stress. Make sure your read our 5 Tips for Planning a Stress-Free Wedding And remember to start early, stay organized, and have fun!