Wedding favors are small gifts that you give to your guests to thank them for attending your wedding. They are not required, but many couples choose to give them as a way to show their appreciation and create a lasting memory of their special day.
The best wedding favors are those that are personal, unique, and useful. They should reflect the couple's personality and style, and they should be something that guests will actually want to take home and use.
Here are some additional ideas for wedding favors that your guests will love: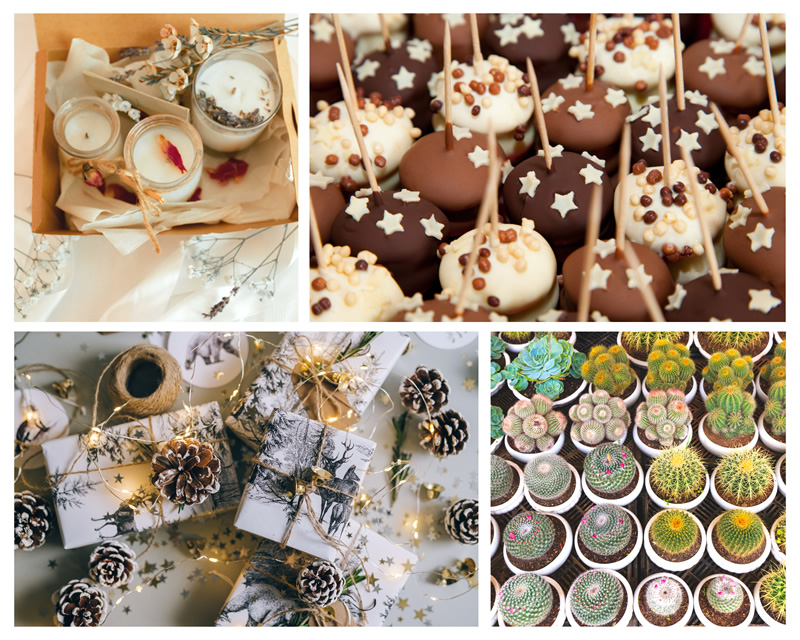 Personalized keychains or other small items that can be engraved with your names and wedding date.
Edible favors, such as chocolates, candies, or cookies, that are packaged in a cute or creative way.
Mini bottles of alcohol, such as a local craft beer or a small bottle of wine, that can be enjoyed by your guests after the wedding.
A small potted plant or succulent, which guests can take home and enjoy in their own gardens.
A candle, bath bomb, or other small item that can be used for relaxation and pampering after the wedding.
A small piece of art, such as a print or painting, that reflects your personal style or the location of your wedding.
A special treat, such as a gourmet coffee or tea blend, that you and your partner enjoy together.
A fun and unique favor, such as a deck of cards, a puzzle, or a game, that your guests can enjoy together.
A custom-made item, such as a piece of jewelry or a piece of pottery, that is created specifically for your guests.
A charitable donation, where you make a donation to a nonprofit organization in your guests' names, and provide them with a special card or certificate to recognize their contribution.
A personal note, where you write a small note or message of thanks to each of your guests and include it with their favor.
A useful item, such as a travel-sized sunscreen or bug spray, that your guests can use during the wedding or on their travels.
A book or other item that reflects your interests or hobbies, such as a cookbook if you love to cook, or a board game if you and your partner are gamers.
A special treat, such as a jar of locally-made honey or jam, that your guests can enjoy at home.
A DIY favor, where you create the favors yourself, such as a small succulent garden, a jar of homemade granola, or a personalized candle.
As for how much to invest in wedding favors, it really depends on your budget and the number of guests you have. In general, you should aim to spend around $2 to $5 per favor, but you can adjust this amount based on your own circumstances. It's also worth considering that some guests may not take their favors home with them, so you don't need to buy one for every single person.
With Save The Date app you can receive Rsvp's from your guest so you will know how many favors to prepare - Create your event for free!